Robin van Velzen - English Version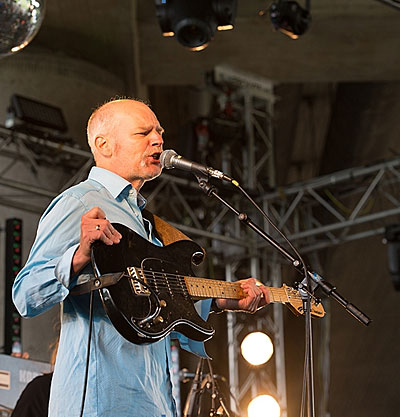 German-based Dutch singer / guitarist / songwriter Robin van Velzen is one of the masterminds of the Prog / Kraut / Art Pop formation 'Bambi Davidson' (his longest lasting project).
Van Velzen left his mark with his expressive and idiosyncratic style already with his bands 'The Mother, The Son & The Holy Ghost', 'Church Of The Blue Nun' as well as in the 90s in his homeland with 'Megakronkel'.
As a Sidekick sometimes with the German indie rock icons The Robocop Kraus or Hidalgo it is now finally time for his first solo album (12 inch).
An intense piece of music.
Eight tracks that vary between great songwriting (Lay Down In The Dark, Gershwin) hypnotic groove (Phoney) and Minimal Music (Maandag) or atmospheric sound cascades like in (leave the light on). From a seemingly unmanageable pool of mostly tracks recorded by van Velzen himself the Dutchman has distilled the essence out of several years.
Each track is a gem of its own, a thoroughly uncompromising, highly musical album.